Website Promotion
Netcraft's January 2013 survey received responses from 629,939,191 sites, that's 630 MILLION...
DO YOU KNOW HOW MANY VISITORS YOUR WEBSITE HAD LAST MONTH?



Without some sort of cogent web promotion strategy, your site can literally take years to be discovered among the hundreds of millions of sites on the web.
Moonware Design offers a great web promotion package that works towards a strong and visible online presence.
We'll help you get seen and provide statistics and analysis of your site so you have real numbers to go on.
We can help you harness the power of Social Media with these three components:
Facebook business page
Branded YouTube Channel for your video
Wordpress blog as a part of your web site
The combination of a great website and professional and attractive, branded Social Media presentations produces effective results!
We monitor your site with:
Quality server side analytics from Smarter Stats
Google Analytics
Google webmaster tools
You get both weekly and monthly status reports e-mailed to you so that you always know how your site is doing.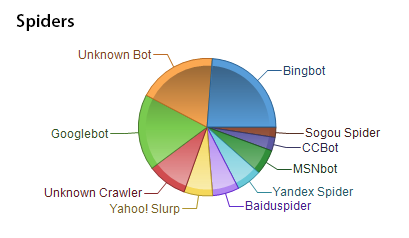 Call us and we'll be happy to explain further.